Wellington: Good to Great
A Rotary Forum Interactive Dialogue
Wellington is a vibrant city and we are proud to live in here. The Good to Great 2016 forum is an exciting opportunity for Wellingtonians.
Established and emerging leaders will debate the future of our city and provide Wellingtonians the opportunity to engage in a special programme guaranteed to spark thought and passion. The 2016 Good to Great Forum asks you in participate in the conversation.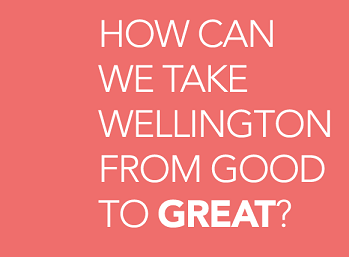 Futurists, politicians, NGO's, connectors and business leaders are amongst 12 top rated speakers and international thought leaders who will debate the future of our city.
Globally, the most influential meetings are not measured by their agenda or even the speaker's content. Influence is measured by the active engagement and willing participation of those who attend.
This event is about you as Wellingtonians and we invite you to have a serious and thought provoking conversation about the future of our city.
Register your interest by emailing us at rotaryforum2016@gmail.com
#rotaryforum
Presented by the Rotary Club of Wellington in partnership with Victoria University of Wellington.