Blog
Rotary Forum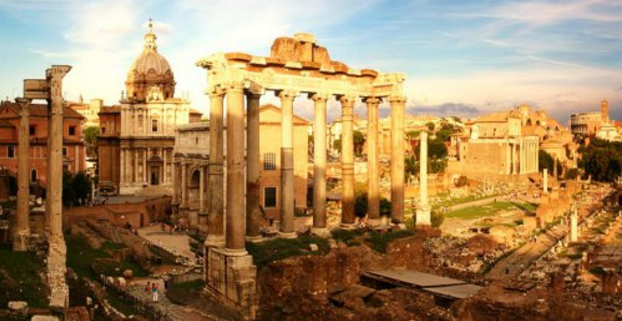 The Rotary Forum emerged from a realisation that Wellington was missing a neutral and community-based setting for dialogue about issues of importance to our city, our regions and our nation.
The Rotary Club of Wellington has 150 members that reach right across the various constituencies within our city, and the opportunity to use that network to facilitate conversation was the genesis of the Forum.
The first Forum was held in 2011, just 8 months after the devastating Canterbury earthquake, around the topic of resilience and preparedness for Wellington.
Well, that isn't completely true, the first Forum was held in Roman times.
Stop… history lesson:
"A Forum was the main center of a Roman city. Usually located near the physical center of a Roman town, it served as a public area in which commercial, religious, economic, political, legal, and social activities occurred."
This Forum is designed to take you out of your own network, and have you hearing from and interacting with others from the community. After all, Rotary International began when Paul P. Harris, an attorney, wanted to create a group with the same friendly spirit he felt in the small towns he grew up in.
The success of the 2011 event suggested that there was in fact a gap in Wellington: for a non-partisan organisation (the Rotary Club of Wellington in conjunction with Victoria University) to host discussions, that would not otherwise occur, on topics that feature a range of views from top notch speakers.
Here is a snippet of the other four Forum events that have been held in Wellington:
The second Forum focused on the future of Wellington given the then-contemporary discussion of a potential super city.

The third forum focused on the need for a constitution for New Zealand, and featured Bill English and Phil O'Reilly as keynotes.

The fourth focused on leadership in non-governmental organisations, and featured Helen Clark joining the proceedings via videolink from the United Nations in New York.

The fifth forum was on privacy and security, and featured Sir Michael Cullen and Minister Chris Finlayson.
After these successes in bringing together diversity for important conversations that were not otherwise happening, the Forum in 2016 is shifting to a fresh approach: how can we create the dialogue amongst all of us in Wellington to move from 'Good to Great'.
This latest event - Wellington: 'Good to Great' - is intended to spur our thinking and build new connections to bring fresh ideas, energy and commitment to bring a step-change into the city that we love.
A Forum used to be a place where people did business, they sold and bought things. People went to see their friends, to find out about the news, and even to go to school. What does the modern Forum look like in Wellington?
We'd love to see you there - 21 October 2016 - Renouf Foyer, Michael Fowler Centre.
Queries: rotaryforum2016@gmail.com
Twitter: @rotaryforum
Hashtag: #goodtogreat
Facebook: https://www.facebook.com/RotaryForum/