Article
Rotary Forum
Achieving the 'Impossible Dream' for Wellington - the city and region
Once running a four-minute mile was an impossible dream. Now it happens all the time.
A kid named Peter Jackson grew up in Pukerua Bay, playing around with a simple camera. What were his impossible dreams? And how did he achieve them to become a titan of the movie-making world?
On Tuesday 1 August 2017, 200 people crammed into the foyer of the St James Theatre for the 2017 Rotary Club Forum, co-sponsored with Victoria University Wellington. They heard 12 of the most inspiring speakers in the country, who shared their 'impossible dreams' for Wellington: the city and region.
The challenge for the Forum was: "what would it take for Wellington, the city and region to be the best in the world?" Deutsche Bank recently named Wellington as the most liveable city in the world. That is but one of many international surveys, and Wellington still has some big challenges to overcome.
Deputy Prime Minister Paula Bennett described herself as an Aucklander, who sleeps in Wellington. Wellington has a thriving economy, which has grown by 21% since 2011. It has the fastest rate of new tech businesses and the highest concentration of web and digital businesses in New Zealand.
Minister Bennett said there are nearly 20,000 public servants living in Wellington who are "very clever". She suggested we get them thinking about the challenges Wellington faces, for example "In our home city we will eradicate homelessness". Wellington could be the first city to have nobody on the unemployment benefit.
Coffee, craft beer and chocolate are some of the things that make Wellington special now. Common themes in people's visions for Wellington were creativity, biculturalism and cultural diversity, caring for others, and city shaping.
On the theme of creativity, DK, Licensee and Producer at TEDxWellington challenged the audience to achieve a "creative Welly", the best and most creative little capital in the world. He said "life is too short not to be audacious".
Tui Te Hau, General Manager, Innovation Hub at Mahuki (Te Papa) said that her vision for Wellington is to continue to embrace technology and innovation as key enablers for social, cultural, and economic reform. "We should allow for magic, the unforeseen and unimaginable".
Peter Biggs, Chair of the Wellington Regional Economic Development Agency has a dream that Wellington city and region is admired as one of the most liveable and vibrant places in the world, and a magnet for the planet's creative talent.
On the theme of biculturalism and cultural diversity, Sir Wira Gardiner wants to see a Wellington with more obvious signs of the first settlers, and where our three official languages are in common use: English, Te Reo and sign langage. Wellington will be the Te Reo capital of New Zealand.
Pinaman Owusu-Banahene founded the Africa Design Journey through Australasia (ADJOAA) that showcases the ceativity and talent of African designers. Her dream is that Wellington will have the world's best ethically aware, socially conscious consumers of fashion clothing.
On the theme of caring for others, Anglican Bishop Justin Duckworth has a vision that vulnerable people in our communities, who suffer pain and trauma, don't have to turn somersaults to get the support they are entitled to.
Stacey Shortall, lawyer, said her vision is that Wellington is a place where everyone can achieve their potential by seizing the opportunities, and where we can all answer positively the question: "Who did you help today?"
Grant Robertson, MP said his vision for Wellington is the "opposite of loneliness" (Marie Keegan), a city where people are connected and that embraces everybody.
On the theme of city shaping, Ludo Campbell-Reid, Urban Design Champion Auckland, urged Wellingtonians to embrace its weather with more indoor/outdoor spaces, a greener more 'hairy' city, a place for people with pedestrianised streets, and better connected with rapid transit to the airport.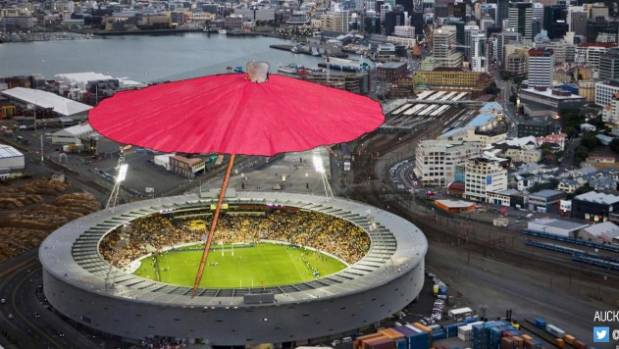 Melisssa Clark Reynolds, serial entrepreneur, said she wants Wellington to be designed as a safe place for children to walk to the dairy, and to keep our wild spaces where childen can take risks.
Wendy Maguinness, futurist, talked about the foresight of former Prime Minister Sir Julius Vogel, who helped build our region and nation. We also need foresight today in a time of great global change.
Our challenge now is 'Dream Implementation'. Rotary Club Wellington has recently redefined its purpose as 'Leaders of positive social change'. It is keen to work with councils, government agencies, business and community organisations on a common quest to achieve the 'Impossible Dream' for our city and region.