Thursday 23 August, Michael Fowler Centre


Thirteen inspirational speakers with big ideas
A breaker of stereotypes; a political and social trailblazer; a Justice Reform Advocate and the Minister of Finance. See the roster of speakers and their bios below.
Georgina Beyer
Trailblazer, courage, diverse


My Forum Pitch
A Wellington region where the future will be valued through combined power, dispatching parochialism.

Georgina Beyer is one of New Zealand's most impressionable and courageous leaders in social policy and human rights. Former Labour Party member Georgina is the worlds first openly transsexual member of Parliament advocating and creating positive change for civil rights.
Dr Michelle Dickinson
Breaker of stereotypes


My Forum Pitch
When we think of cities, we think about buildings and infrastructure, but the heart of a city it it's people. What if Wellington could create the city with the strongest heart beat, powered not by bureaucrats but by the people who know it best?


As fracture mechanics engineer, Dr Michelle Dickinson is formally trained in breaking materials but she is now dedicating her life to breaking stereotypes. As founder of Nanogirl Labs, Michelle manages STEM outreach programs across five countries in five different languages. She is also an honorary academic in the Engineering Faculty at The University of Auckland. Author of The Kitchen Science Cookbook and co-author of No 8. Recharged, Michelle is passionate about growing New Zealand innovation into global success.
Winner of The Prime Ministers Prize for Science Communication and awarded a New Zealand Order Of Merit, Michelle's work in science communication has been recognised and celebrated.


Susan Freeman-Greene
Resilient, adaptable and curious

"It's technology married with liberal arts, married with the humanities, that yields us the result that makes our heart sing" (Steve Jobs).
My Forum Pitch
Imagine a world where engineering and the arts are inextricably mingled, unleashing our imaginations and igniting innovation. What would Wellington look like if we fired up our creative capital with a spectacular mash up of engineering, science and the arts? Let's turn the coolest little capital into an experience that inspires, breaks down barriers, and puts people at its centre. Let's make our cool little capital even cooler – one that celebrates the very collision between the artistic and the technical - one that makes our hearts sing.


Susan has been Chief Executive of Engineering New Zealand (formerly IPENZ) since February 2015. She is, with her fantastic team and a strong board, leading a transformation agenda to meet the challenges of supporting and promoting the profession 'engineer better lives for NZers' in this world of rapid change – with the changes supporting a modern, inclusive and external facing organisation and profession. Susan was formerly Chief Executive of the Broadcasting Standards Authority and before that was a senior leader and Chief Mediator with the Human Rights Commission. She's practiced as a lawyer and as a mediator in the public and private sector. Her broad experience in many sectors, combined with the analytical skills of a lawyer and the influencing skills of a mediator, have given her a wide perspective and set of skills. She is also an Independent Director of TeamTalk and has just been appointed to the Board of the New Zealand Festival.


Nick Morrison
Passionate, curious, kind


My Forum Pitch
Imagine a city with no waste and perfectly clean streets. Imagine a city that feeds itself on an abundance of cheap organic produce, grown in the city. And imagine a city with heatlhy connected communites free of diet related illnesses living in harmony with the natural world.

Former pilates trainer to the likes of Claudia Schiffer, Jemima Kahn and Tamara Ecclestone while living in London. Now co founder of "Bags Not", the behavioural change campaign to solve plastic pollution in New Zealand, and founder of Go Well Consulting, my own sustainability consulting business. I'm driven to lead and influence New Zealand to become a world leader in the transition to a circular economy and sustianabile way of living.

Nick Kapica
Urbanist, designer, kitesurfer


My Forum Pitch
Pathways through the impossible with design thinking: How do we think big and dream up ideas for a better future city?
How do we identify and navigate the hurdles to shift impossible dreams into a feasible ideas.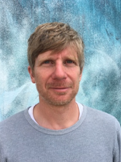 Urbanist, Designer and Kitesurfer, born in London, moved to Wellington nine years ago. Before that he spent 19 years in Berlin where for a while he lived in a squatted art commune, ran a techno club, had a family and established the design studio SV Associates. Here in Wellington Nick was part of the team that redefined what design education is at Massey University, and since 2017 he has been Design Lead at Wellington City Council. In his spare time he is Co-chair of the The Wellington Chapter of Society of Experiential Graphic Designers (SEGD), founder of the Off Grid conference, and a keen kitesurfer.


Kim Workman
Justice reform advocate


My Forum Pitch
Imagine a city that not only knows how to say sorry, it knows what to say (or do) after that.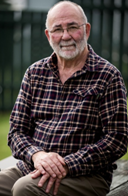 Kim Workman (of Ngati Kahungunu and Rangitaane descent) is a retired public servant, whose career spans roles in the Police , the Office of the Ombudsman, State Services Commission, Department of Maori Affairs, and Ministry of Health. He was Head of the Prison Service from 1989 – 1993. He is a graduate of Massey University, and has completed post-graduate study at the University of Southern California, and Stanford University.
Kim was appointed to the position of National Director, Prison Fellowship in 2000, and retired from that position in 2008. In 2005, Kim was the joint recipient (with Jackie Katounas) of the International Prize for Restorative Justice. In 2006 Kim joined with Major Campbell Roberts of the Salvation Army, to launch the "Rethinking Crime and Punishment" Strategy, and in 2011, formed Justspeak an organisation for young people committed to justice and social reform.
Kim was made a Companion of the Queens Service Order in 2007. In the same year he was appointed as a Senior Associate to the Institute of Policy Studies, Victoria University, and an Adjunct Research Fellow at the Institute of Criminology, in 2012.
In 2012, Kim was a finalist in the New Zealander of the Year Award
He was the 2015 JD Stout Fellow at the Stout Research Centre for New Zealand Studies, to write a book on "The Criminal Justice System, the State and Maori, from 1985 to the Present."
He is currently a member of the Police Expert Advisory Panel, to oversee the Iwi Justice Panel process.
Kim was awarded the honorary degree of Doctor of Literature by the Victoria University Council in 2016, and the same degree by the Massey University Council in 2017.
In 2018, Kim was awarded Senior New Zealander of the Year
Kim has six children, 10 grandchildren and three great-grandchildren. His current interests include listening and playing jazz, and (unsuccessfully) learning to play classical piano.


Fraser Callaway
Ambitious, perceptive, entrepreneurial


My Forum Pitch
Design has the power to positively change Wellington, and the world. Let's unleash it together.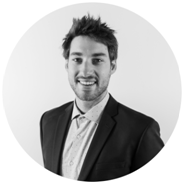 Fraser has been described as a businessman with a designers head and an entrepreneurs heart — He is however unsure about what sort of legs he's has... In Fraser's adventures to date he has founded Refold - a cardboard standing desk company, is a Partner at Strategy Creative - an international design agency, is on the board of Crimestoppers New Zealand and is about to launch a new venture called Out Of Office. Today he is here to talk about the power of design to change Wellington and the world.


Peter McKenzie
Curious, confident, creative


My Forum Pitch
Wellington is beautiful, exciting and full of interesting places - but what makes it our home are the people. Yet too often we feel unable to connect with people outside our close groups and silos. We need to build a Wellington where we can connect with everyone.


Peter is a Law, Politics and Mandarin student at Victoria University. A self-professed wonk, he loves doing deep dives into issues of public policy. He is a contributor to news sites like Newsroom and Stuff, an occasional panelist on RNZ's 'The Panel with Jim Mora', a regular volunteer at the Wellington City Mission, and a member of 5/7 Battalion in the New Zealand Army Reserves.
Peter's work and study is guided by that very Kiwi belief that everyone, regardless of their background or circumstances, should have the same support and opportunities in achieving a fulfilling life.
Thursday 23 August, Michael Fowler Centre


Impossible Dreams for Wellington: city and the region.
'Impossible Dreams' follows the highly successful Rotary Forum 2017: Achieving the Impossible Dream for Wellington: the city and the region.
#RotaryForum
#ImpossibleDreamsWellington
Presented by the Rotary Club of Wellington in partnership
with Victoria University of Wellington - Centre for Lifelong Learning.
PAST EVENTS
POSTS